Abstracts: Taiwan's approval of direct shipping to China is seen having little impact now, big potential. Taiwan shippers aren't likely to profit much from direct sailing to mainland
Abstracts: Taiwan's banks attract buyers as credit crunch begins to ease.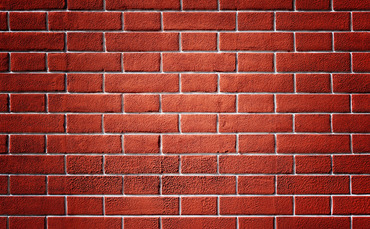 Stake in Standard Chartered could be focus of bidding war
Abstracts: Taiwan's building recovery: construction-materials concerns get fresh boost.
Indonesia's Pangestu is rebuffed in bid to take control of Malaysian company
Abstracts: Taiwan's China Airlines goes all out to improve safety, recast its image.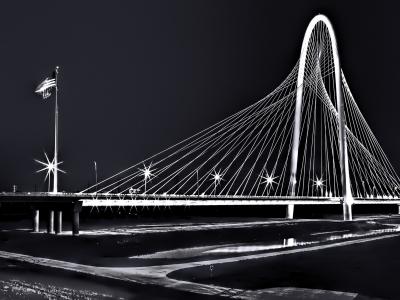 With opposition out of the way, Tan begins to reshape PAL in his image
Abstracts: Taiwan's chip blitz. Hungry for chips. New kids on the block
Abstracts: Taiwan's democracy takes a new step. Chen Shui-bian's last hurrah. The result if final: a divided Taiwan
Abstracts: Taiwan's disaster from below.
Straits of Taiwan: futures exchanges. Mob rule: Taiwan
Abstracts: Taiwan's EVA Airways shows no sign of slowing down after rapid expansion. Inflight disturbances grow: as fliers demand rights, crews tell of violence
Abstracts: Taiwan's french toast.
Out of view, out of touch: Beijing, Taipei museums look on with envy. A matter of timing: minister's tax plan upsets friends and foes
Abstracts: Taiwan's high-tech path takes companies into China. China's new stocks are worth a look. Rare China play offered
Abstracts: Taiwan's increasingly free press faces a milestone.
Too easy to get and too much taken, capital markets helped feed the flames of crisis in the region
Abstracts: Taiwan's language of independence.
Oiling palms: Taiwan. Taiwan breaks the mould
Abstracts: Taiwan's mood grows more assertive despite cautious voices, mainland's ire. Taiwan election results seen as a vote for better relations with the mainland
Abstracts: Taiwan's New Regime May Signal Shift for the Advertising Industry. SG Asset's tech fund looks back to get ahead
Abstracts: Taiwan's PC manufacturers flock to low-cost China.
Taiwan's rising independence stokes nationalistic sentiment among Chinese
Abstracts: Taiwan's President Enterprises bows to pressure, cancels project in China.
India finds canned answers for its agricultural questions
Abstracts: Taiwan's real estate industry offers 'panic plays.' Big names re-enter Asia: Kerry's placement signals new draw to region
Abstracts: Taiwan's ruling party needs to redefine its future course. Taiwan votes for the status quo; Lee's landslide isn't victory for reunificationists or separatists
Abstracts: Taiwan's tourist trade takes a turn for the rustic as nature travel calls. Taiwan futures go abroad
Abstracts: Taiwan's triumph.
America's Chinese puzzle. Keeping their balance
Abstracts: Taiwan's turn? Strains between close fiends. Not a war, yet
Abstracts: Taiwan's unnerving president does it again. Taiwan's high-stakes game. Party currents: Taiwan
Abstracts: Taiwan's voters oust KMT from power: President Chen's DPP becomes legislature's largest party with 87 seats. Asian travel
Abstracts: Taiwan takes on the task of advocating democracy. Lee runs against old friend for Taiwanese presidency.
Results for : vip
Former Kuomintang princeling hopes to win Taiwan presidency on anti-corruption platform
Abstracts: Taiwan telecom plays dicey? Taiwan invites investors into telecom services. Beijing forges ahead with changes in telecom sector
Abstracts: Taiwan, the homeland. Make art, not war.
Posts navigation
Taiwan lowers its defenses
Abstracts: Taiwan, the homeland. Taiwan: avoiding a train wreck. 'Rectifying' Taiwan's name
Abstracts: Taiwan-U.S. partnership is cemented by history, politics and business. Beijing's fears played down
Abstracts: Taiwan warms up to China; Taipei reinforces goal to boost business ties.
Toward a Taiwan-China common market
Abstracts: Tajiks wrestle with identity and Islam. Jailed. Sssha
Abstracts: TAJ LUXURY HOTELS EAST INDIA HOTELS FINOLEX INDUSTRIES
Abstracts: Take a deep breath. I'll take Manhattan. Take your trainers
Abstracts: Take an axe: preserving the woods. The Chechens take over. Take a deep breath
Abstracts: Take a number then halve it.
Trilantic Capital Partners (previously LBMB)
The search for market players. Funding from the family purse
Abstracts: Take education in your hands. The architect who found his own work. Self-build chosen by an arts-and-crafts specialist
Abstracts: Take it or leave it: Denmark. The Maastricht mire. Mere adjustments: Denmark and the EC
Abstracts: Take it or leave it: Denmark.
Why the Danes wouldn't. The morning after the blow fell
Abstracts: Take it to the people. Yes to change. Old habits die hard
Abstracts: TAKEN AT THE FLOOD - EDIBLE OILS. SALE OF EDIBLE OILS IN PACKED FORM MADE MANDATORY FUTURES TRADING A SHOT IN THE ARM FOR EDIBLE OIL
Abstracts: Taken by surprise, again. Delayed, again: European airline deregulation. All change, again
Abstracts: Take our workers, please. Rural credit co-operatives: China's other big banking mess.
Legend goes for the big league
Abstracts: `TAKE-OUT' FINANCING TO HELP CORE PROJECTS IDFC CLEARS Rs 600-CR CORE SECTOR PROJECTS ICICI SECURITISES Rs2,500-CR RECEIVABLES IN CORE SECTORS
Abstracts: Takeover fight for Corus moves to a final auction. Tata Steel outbids CSN for Corus Group. Bidding for Corus escalates, underlining global-asset war
Abstracts: Takeover frenzy in telecoms: the case of MCI WorldCom.
Part One: competitive strategies. BP Amoco: integrating competitive and financial strategy. Part 1: strategic planning in the oil industry
Abstracts: Takeover of VNU to begin with explanation of price. Shareholders urge 3-way split of VNU. VNU weighs big moves to get its prize
Abstracts: Takeover speculation roils Barclays shares. Clearstream considers rival takeover offers. LSE plans OM defense amid strategy struggle
Abstracts: Takeovers: the new technique for cracking the Japanese market.
GM Buys Time with Japanese Help
Abstracts: Takeover talk, restructuring could boost Telekom Austria. Deutsche Telekom to cut stake in Russia's Mobile TeleSystems
Abstracts: Take the money and run? Organizational boundaries and consultants' role.
An examination of the antecedents of e-customer loyalty in a Confucian culture: the case of South Korea
Abstracts: Take the stress out of bedtime. Sidestep relationship stress
Abstracts: Take the stress out of grilling! The new super-easy sleepovers. 3 secrets to wowing a crowd
Abstracts: Take the stress out of the sneezing' season with these kid-friendly germ fighters.
The stress solution: one small change tremendous benefits
Abstracts: Take three: NATO enlargement. When the haggling had to stop.
Third thoughts about the EFA
Abstracts: Taking a backward step forward. The drive for self-sufficiency. Negligence claims and how to avoid them
Abstracts: Taking aim: marketing in Japan.
Is taking stealing? Holed and taking in water
Abstracts: Taking a long-term approach. Investment trust or limited partnership? Does management still have a place in the MBO?
Abstracts: Taking a malling.
Malled: retailing in the Philippines. Magyar malls: Hungarian retailing
Abstracts: Taking a sober look at Asia: World Bank expects slow regional recovery. How money talks in markets
Abstracts: Taking a trip? Pack your pliers. A Hotel for businesses. Relax, put your feet up
Abstracts: Taking big hit, Bangkok Bank can't rely on family ties: Thai institution needs money, but the Sophonpanich clan weighs loyalties against market risk
Abstracts: Taking care of the little guy.
Belgium: time of reckoning. TV sans frontieres
Abstracts: Taking hold boldly. Ruth Dreifuss: charting a new course.
Extraterritorial extras
Abstracts: Taking it on the chin: Mauser develops gun system for Tiger. Harris develops SWLAN technology
Abstracts: Taking it to the street. PC Financial banks on PJ DDB. PJ DDB leads the pack at Ad & Design show
Abstracts: Taking it to the Web. Changing guards. Bannerman buys Parallel Strategies
Abstracts: Taking on giants, Sprint Nextel seeks to exploit wireless growth.
BT Wireless to become mmO2
Abstracts: Taking on the fiefdoms: Ratan Tata says his group needs new blood.
Trilantic-backed Talgo looking to raise €708m through IPO
Group identity: under Ratan Tata's leadership, the Tata group has developed a sense of cohesion and the will to succeed
Abstracts: Taking on the teachers. Selecting for the best. Northern Ireland's lessons
Abstracts: Taking on Tropicana. Dance of the agency deals. The microbreweries' recipe
Abstracts: Taking public companies private.
Home of resourceful family-owned companies. Caution for lone biotech companies
Abstracts: Taking sides. Attacked on all sides: defense industry. Taking cover: German insurance
Abstracts: Taking stock: Malaysia's Rashid Hussain; at a crossroads.
Missteps in Malaysia.... Malaysia: Asia's rising star
Abstracts: Taking stock of South Korea. Chill out.
Korea Inc. looks for a new CEO
Abstracts: Taking the bull by the horns. You can without Nissan. 3i makes some healthy returns
Abstracts: Taking the high road. That rings a bell. Working overtime
Abstracts: Taking the high-tech road. The lone star moves east.
Making things a lot better
Abstracts: Taking the measure. The measure of man. Holed and taking in water
Abstracts: Taking the Michael.
2019 Lone Star College-Tomball Commencement 10:00am
The choice for Scotland and Wales. Winning the peace: Wales
Abstracts: Taking the PEP out of saving. Less thrifty than they seemed: Japanese consumer debt. Gimme credit
Abstracts: Taking the pledge.
Limited mileage: why are so many new drivers taking the wheel at America's battered car-rental companies?
Abstracts: Taking the plunge: Formosa Plastics confirms huge petrochemicals plan. Close to you: Acer Computer takes on Southeast Asia from sales base in Singapore
Abstracts: Taking the rise out of damp. What is rising damp?
This article explores the issues and recommends that surveys be taken more seriously
Abstracts: Taking the sting out of taxes. Master of space and form: The work of Richard Meier, winner of this year's Praemium Imperiale and AIA Gold Medal, is rooted in consistent principles
Abstracts: Taking the sting out of warranties. The insurance factor. A good year to get hitched
Abstracts: Taking the sting out of warranties.
Why small firms lose in the selling stakes. Do or die for DIY
Abstracts: Taking the stock home. Whose side are you on? Spain leads e-banking boom
Abstracts: Taking the strain. The end of the tunnel. Ken has all the aces
Abstracts: Taking the Z axis into cyberspace. Training for computer use. Drawing them in early
Abstracts: Taking to the Aire.
Ronald Cohen interview. 'We've never had it so good,' claims Forrest
Abstracts: Taking Trivial Pursuit to Europe. Men's magazines in foreign markets. Centralized international advertising
Abstracts: Taking turns: India.
The siege of Delhi: India. India's nationalists reach for power
Abstracts: Taking up the challenge. Challenge for the universities. Taking care of mom
Abstracts: Talanx nears IPO with insurance deal. HVB cuts up to 2,400 jobs. Dresdner Bank to cut 2,480 more jobs
Abstracts: Tales from the South Bank. Fencer in a cut-throat world. Gustafson/Lyall team wins Crystal Palace park job
Abstracts: Tales in the riverbank.
Prince's pet hate laid to rest. The cloak of anonymity
Abstracts: Tales of the unexpected. Business deserves a better image. Costain's: confidence and continuity
Abstracts: Talgo se une a Adtranz para concursar en el tren de alta velocidad Madrid-Barcelona La CP negocia la compra de vagones a Talgo para la linea Lisboa-Paris
Abstracts: Talk about Sex: "Endzeit der Programmform" AUSTRIA: CONDOM VENDING MACHINES FOR EUROPE. Germany: Demand for poultry products up
Abstracts: Talk and cleanse.
The fight goes on: ex-Yugoslavia.
Talgo ipo lone star
Carve-up in Bosnia
Abstracts: Talk boosts Cathay shares: some bet airline's fortunes likely to soar. Impasse could affect Cathay route
This website is not affiliated with document authors or copyright owners. This page is provided for informational purposes only. Unintentional errors are possible.