Most Kwai Chung Limited (毛記葵涌有限公司), parent company of local satirical magazine 100Most and online video outlet TVMost, has applied for an initial public offering on the mainboard of the Hong Kong Stock Exchange, a second attempt after a lapse in 2017.
High competitiveness in the media industry and constant change in viewers' preference have not affected the popularity of the company's two main outlets, 100Most and TVMost, which are known for their satirical content and parodies on current affairs.
Under the stock code 1716, Most Kwai Chung offers 67.5 million shares, of which 10% are public.
The offer price range is HK$1.0 to HK$1.2 per share.
The company expects to bring net proceeds of approximately HK$52.8 million, assuming the mid-point of the initial offer price of HK$1.1 per share.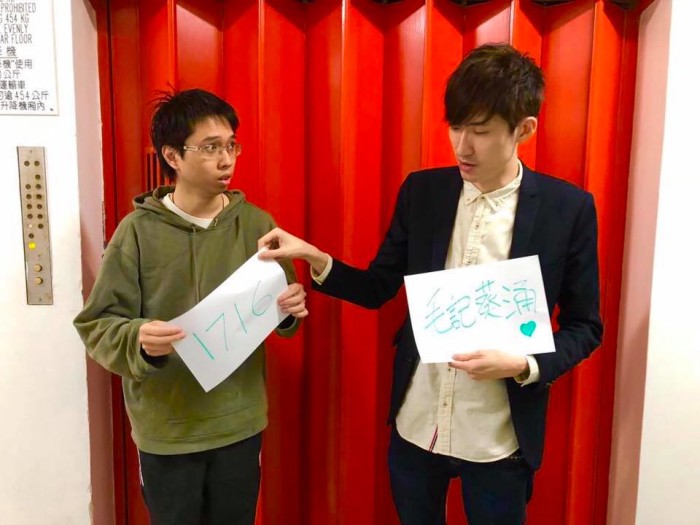 The company gained revenue at HK$55 million during the eight months ended 30 November 2017 through its publications, digital media as well as advertising and media services.
According to its initial public offering prospectus, Most Kwai Chung's business model is generally project-based and "do not enter into long-term agreements with most of our customers", therefore, its revenue "may fluctuate" depending on the number of projects the company is able to secure and may have limited visibility as to its future revenue streams.
The company's digital media services, print media services, and other media services segments contributed to approximately 91.3%, 8.3% and 0.4% of the revenue respectively.
Presence and influence of the media are mainly attributed to its strategic alliance and acquisition, sales and marketing strategies, as well as events organisation efforts.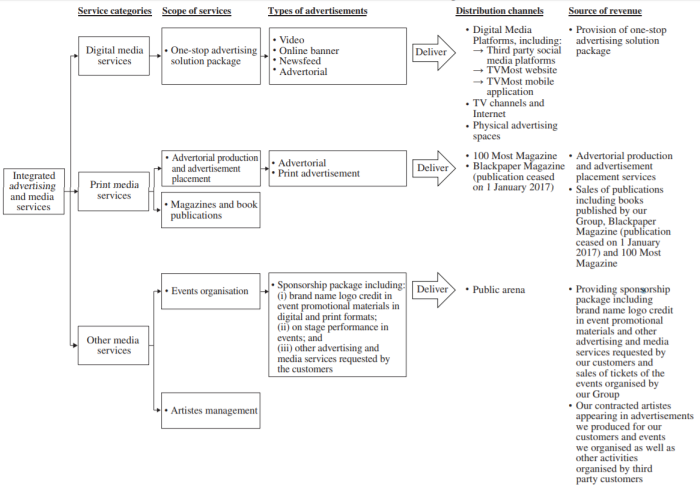 Meanwhile, the company also revealed its pricing policy: "Our service fees are generally charged at a fixed amount determined on a case-by-case basis and are set forth in the contracts between us and our customers.
In formulating our service fees for an engagement, we take into consideration general factors including (i) the advertising budgets of our customers; (ii) the costs for carrying out the project with reference to the estimated time to be spent and the scale of the project, such as the number of employees to be involved in the project and customers' requirements; (iii) the prevailing market prices for similar services offered in the market; (iv) the size, reputation and industry of the customers and/or advertisers involved; (v) the potential future business opportunities with the customers and/or advertisers; and (vi) other specific factors for each category of our integrated advertising and media services."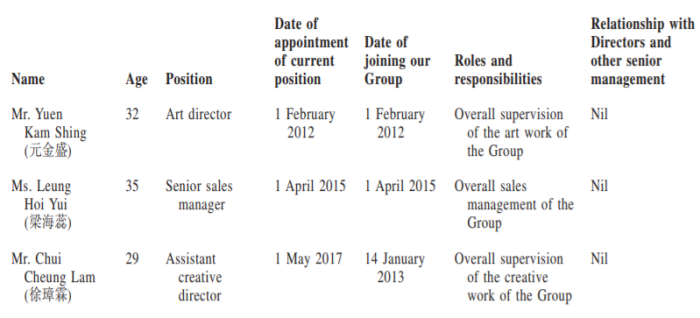 According to the prospectus, the company intends to allocate the net proceeds as follows:
• approximately 28.4% to be used in pursuing growth through selected mergers and acquisitions and/or strategic alliance with other market players.
No target for acquisition or strategic alliance has identified yet;
• approximately 21.9% to be used in sales and marketing activities;
• approximately 20.8% to be used to upgrade the TVMost website, mobile application and internal IT system to support business expansion;
• approximately 18.9% to be used in events organisation and expanding marketing channels;
• approximately 10.0% to be used as working capital and for general corporate purposes.
Most Kwai Chung added that its directors believe that strong awareness of its brands has built up customers' confidence in the advertising and media services it provides and lowered its marketing costs, and "our ability to maintain and continue to promote our brands is critical to retain and expand our base of customers, suppliers and target audience."
Trading of the shares on the main board will start on 28 March.
The Economist-HKEX flexes IPO strength (2018)