1. A record IPO
MasterCard's initial public offering last spring was the biggest news for the card company in 2006. During a conference call with analysts on Feb.
9, MasterCard President and CEO Robert Selander called 2006 a "truly monumental year."
"MasterCard had the largest U.S.-listed IPO in 2006 with year-end stock price appreciation of over 150% since our pricing on May 24," he said.
Analysts say this bodes well for the company, and for Visa, which announced its IPO plans last fall.
"The IPO has worked out great-they've exceeded expectations in terms of their stock price," says Megan Bramlette, an associate with the Auriemma Consulting Group.
Analysts also say the biggest impact for MasterCard going public is that it may save the association some grief from credit card association woes, namely the consolidated merchant interchange lawsuit and late-year scrutiny by legislators of the credit card industry.
$V Visa vs $MA Mastercard 2019 Stock Analysis BATTLE!!!

Card-industry observers last year projected growth in the issuance of contactless cards, and they said increased merchant acceptance would be a major trend in 2006.
MasterCard's PayPass product helped propel that contactless growth.
Selander told analysts more than 12 million PayPass cards and fobs have been deployed and can be used at more than 46,000 merchant locations worldwide.
Robert J.
Dodd, senior analyst at Morgan Keenan, says MasterCard's strong push for contactless in 2006 could help drive more transactions for the company.
"There is a good amount of acceptance in areas like New York City," he says.
MasterCard made positive moves internationally when Maestro became Belgium's national debit brand, a response to the Single European Payments Area initiative designed to increase cross-border debit card acceptance throughout Europe.
"This shows MasterCard gaining some share," says Dodd.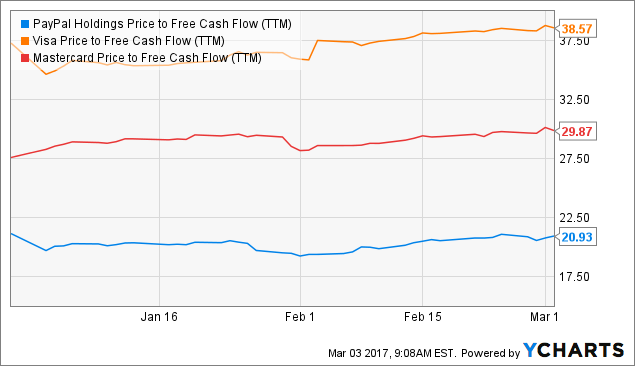 "It is perhaps an indicator that its international strength is good and maybe they will gain more."
Along with a successful IPO, MasterCard also showed steady increases in 2006.
There were 260 million MasterCard-branded credit cards issued in the U.S.
as of the end of 2006, up 2.4% from 254 million a year earlier.
Credit and charge purchase volume in the U.S. last year totaled $509 billion, up 8% from $472 billion in 2005.
Does the stock split matter?
Worldwide, the total was $1.1 trillion, up 11% from $993 billion in 2005. Credit card purchases in the U.S.
reached 5.9 billion in 2006, up 5% from 5.6 billion in 2005. Worldwide, purchases were 14 billion, up 10% from 12.7 billion in 2005.
Merchant acceptance of MasterCard products rose 2.4% in 2006, to 25.3 million locations worldwide from 24.7 million in 2005.
In the U.S., merchant locations totaled 6.6 million in 2006, a 10% increase from 6 million in 2005.
The number of signature-based debit MasterCards issued domestically as of the end of 2006 reached 106 million, up 38% from 77 million in 2005.
Those debit cardholders racked up 5.1 million purchase transactions last year, up 50% from 3.4 million in 2005. MasterCard last year started including with its debit transactions PIN-based purchases initiated with debit MasterCards, regardless of whether MasterCard was involved in the transaction.

As a company, MasterCard's net revenue in 2006 was up 13%, to $3.33 billion from $2.94 billion in 2005.
(c) 2007 Cards&Payments and SourceMedia, Inc. All Rights Reserved.
http://www.cardforum.com http://www.sourcemedia.com