Company: Cactus, Inc.
Symbol: WHD
Description: They design, manufacture, sell and rent a range of highly-engineered wellheads and pressure control equipment.
Shares: 21.4 million
Price Range: $16.00-$19.00
Trade Date: 2/8
Underwriter(s): Citigroup, Credit Suisse, Simmons & Company, J.P.
Morgan, BofA Merrill Lynch, Tudor Pickering Holt & Co., Barclays, RBC Capital Markets
Co-Manager(s): Raymond James, Scotia Howard Weil
Terms Added: 1-29-18
Link to S-1/A Prospectus
Link to Retail Roadshow
Business: Their principal products include their Cactus SafeDrill™ wellhead systems, frac stacks, zipper manifolds and production trees that they design and manufacture.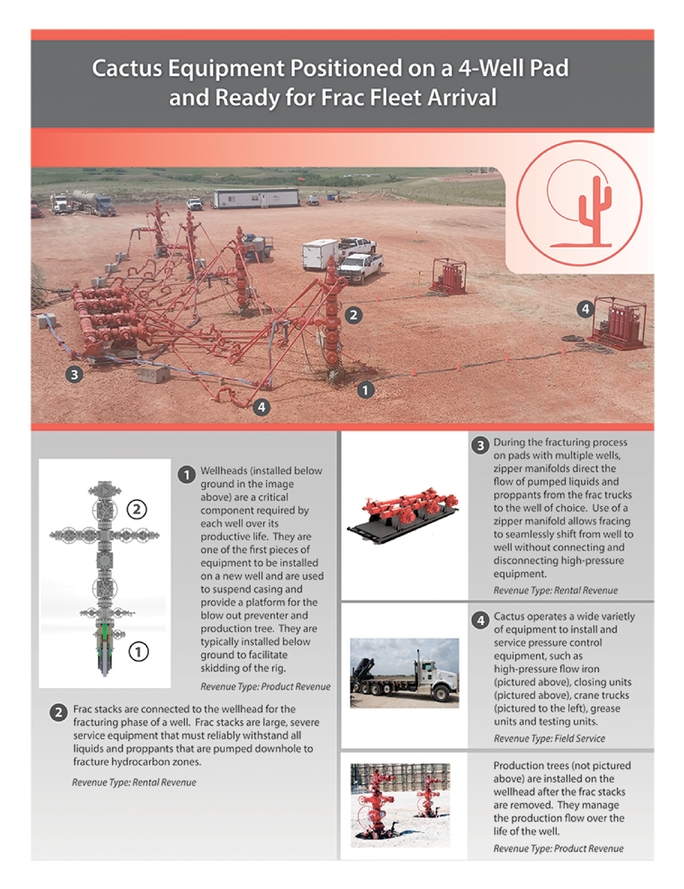 Every oil and gas well requires a wellhead, which is installed at the onset of the drilling process and which remains with the well through its entire productive life. The Cactus SafeDrill™ wellhead systems employ technology traditionally associated with deepwater applications, which allows technicians to land and secure casing strings safely from the rig floor without the need to descend into the well cellar.
They believe they are a market leader in the onshore application of such technology, with thousands of their products sold and installed across the United States since 2011.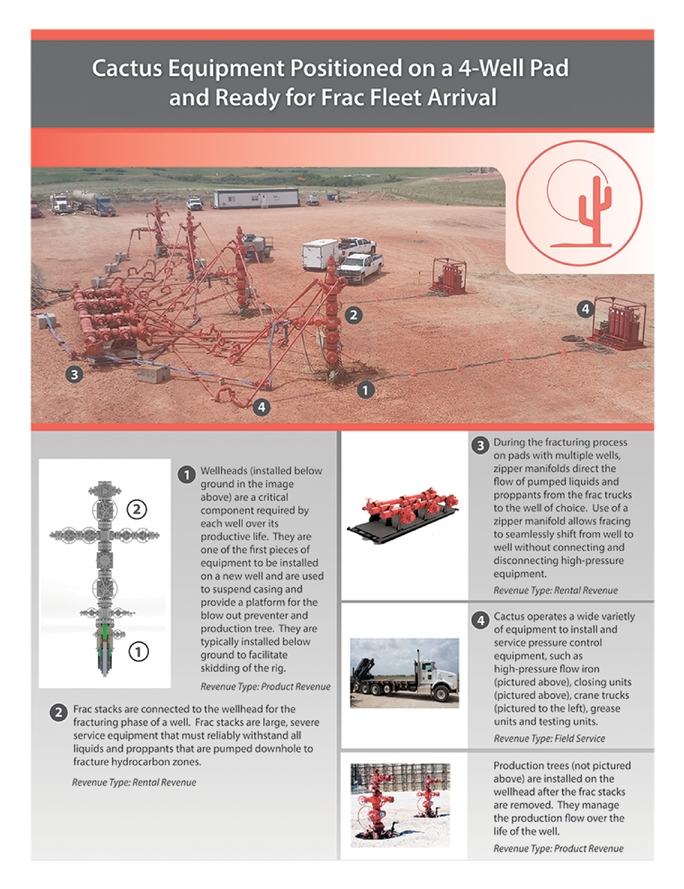 Financials: Their predecessor historical revenues were $221.4 million and $155.0 million and their net income (loss) was $21.2 million and ($8.2 million) in 2015 and 2016, respectively.
In the first three quarters of 2016 and 2017, their predecessor historical revenues were $105.5 million and $236.4 million and their net income (loss) was ($9.52 million) and $43.7 million, respectively.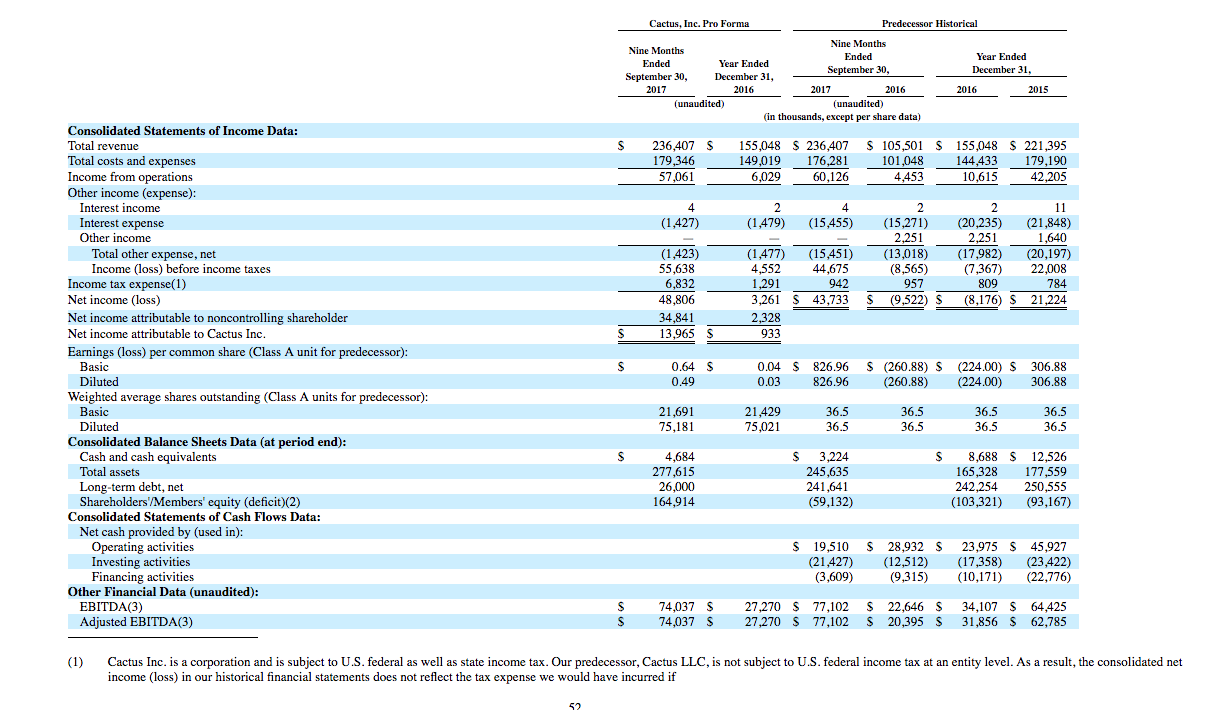 Book-Building Status: The way the book comes together during the week of the roadshow is the most critical indicator to first-day and first-week performance.
Jim Cramer blames the IPO market for the drag in cloud-related stocks
IPO Boutique uses its 45 years of experience and sources all over the street to gather daily subscription levels, specific price guidance and what type of investors are currently in the book or are anchoring orders in the book. In addition, recent underwriter performance on sector specific deals is a strong factor that IPO Boutique takes into account when determining if our clients should indicate for any offering.
IPO Boutique subscription clients receive daily updates on this critical information.
Conclusion: IPO Boutique provides ratings, daily commentary and a forecast for how this IPO will open vs.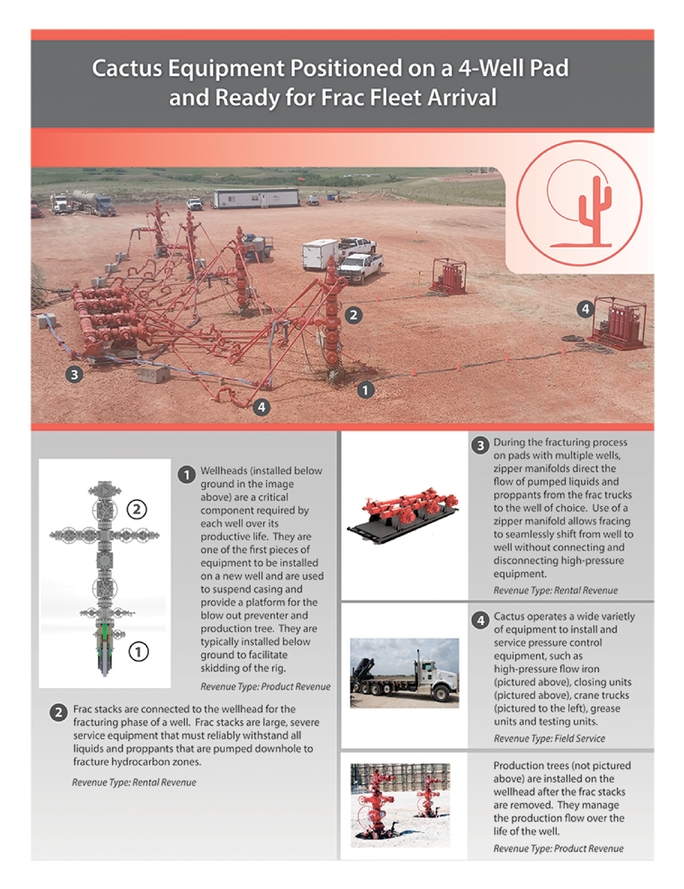 its offering price. We have kept a track record with our performance for last 12 years at our website.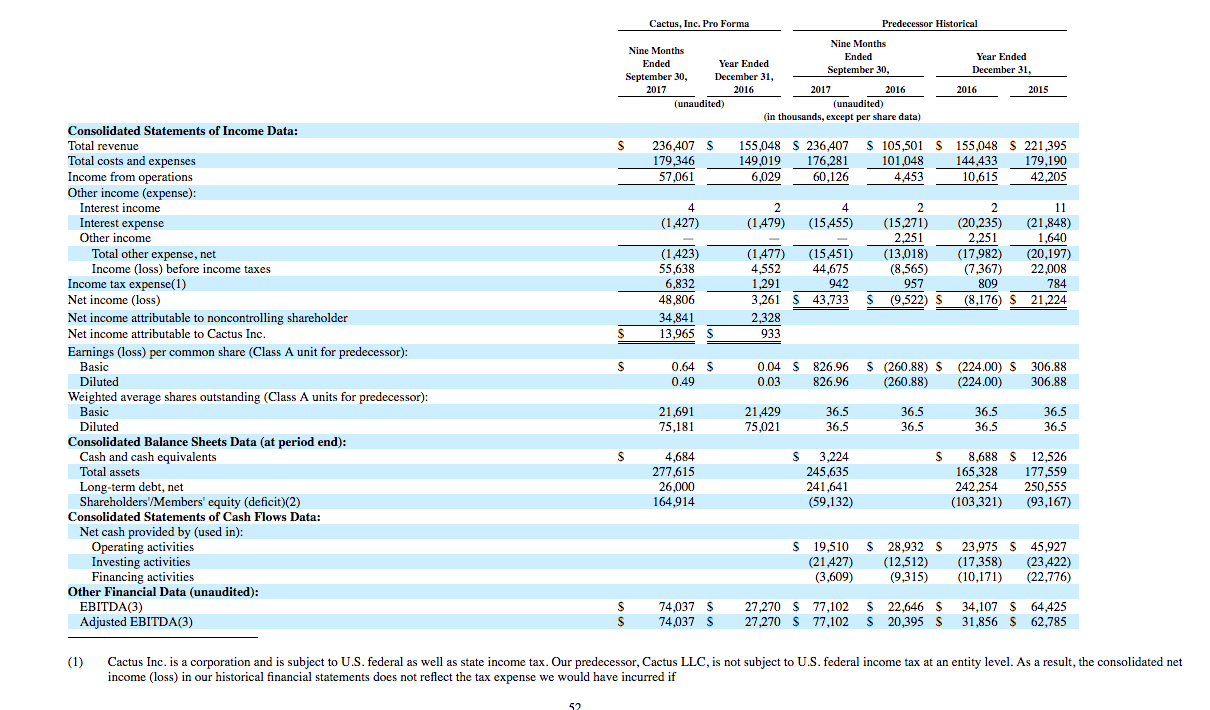 Additionally, here's a 2017 recap of our performance to showcase the value of IPO Boutique's service.
Indicate with confidence, SUBSCRIBE today.