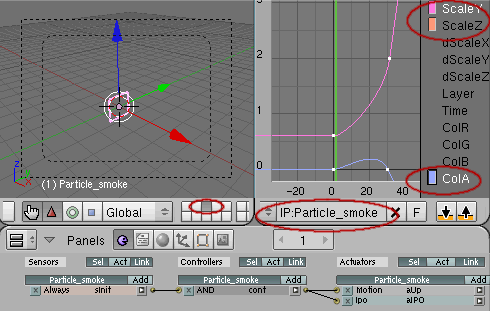 Bits of Blender #48 - IPO in Sequencer
From 2.50 Ipo's have been replaced with Actions. While you can create an action with you can also just add a keyframe to a property and the action will be created for you.
Instead of Ipo curves we now use f-curves.
Starting with getting an object by name
You can then use keyframe_insert to key all 3 axes of the objects location with
To key just one axis you can specify an index (X=0 Y=1 Z=2)
You could add multiple keyframes from a list
For the interpolation, each keyframe has it's own interpolation setting.
A simple loop can set each keyframe to use the same interpolation.
From blender v2.76 you can use to get the specific curve that you want.
$\endgroup$