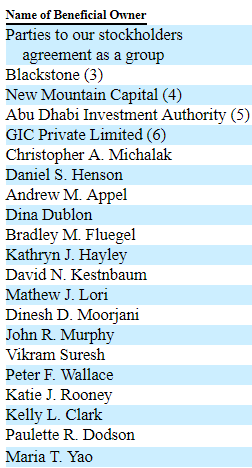 A private equity firm, Blackstone Group LP is preparing an initial public offering (IPO) of Alight solutions LLC, a US provider of retirement and healthcare benefit services, which might be valued over $7 billion including the debts, as it was cited by the people familiar with the matter.
At least, four separate sources confirmed that the IPO might come in the first half of 2019, around two years after the acquisition of Alight by Blackstone from an Insurance Broker, Aon Plc, in a $4.8 billion deal.
In fact, the proposed IPO would allow Blackstone to generate revenue be gradual selling of Alight's stake in the stock market.
As the sources mentioned, the Blackstone had hired JPMorgan Chase & Co., Bank of America Corp and Morgan Stanley for underwriting the Alight's IPO.
Crucially, Blackstone is also considering any acquisition offer for Alight, after two years of takeover without much gains to talk about.
A source, being cautiously optimistic, commented on the issue, that the IPO is expected to raise between $500-$750 million, depending on the market situation.
Alight IPO: Blackstone Vende Su Deuda
However, the sources who unveiled the news, asked not to be identified, as the matter is highly confidential.
While asked for comments about the matter, Blackstone, Morgan Stanley and JPMorgan declined to comment, while the Bank of America did not respond to the requests for comments.